Tour around Graz
Would you like to drive along the city limits of Graz? Or at least explore the city near the border? This is how you experience Graz from a different side! A circumnavigation of the Styrian capital is about 80 kilometers long and it offers everything a cyclist's heart desires: sporty inclines, eventful descents, meadows, forests, magnificent villas, wide streets and narrow alleys ... In short: It definitely pays off, Graz to cycle around once! And regardless of whether you drive clockwise or counterclockwise - it's always a lot of fun. 😉
The Tour Around Graz should be an invitation to get to know a few other sides and regions of Graz. It is NOT about the fastest time and it is NEVER a competition. Enjoy the tour, that's the bottom line! And important: Pay attention to the applicable traffic regulations at all times!
The very sporty can do it in one day. But driving the route in several stages has its own special charm.
The target time is none other than ultra-cyclist Christopher Strasser submitted 😉 How long it took him to complete the round you can read it here.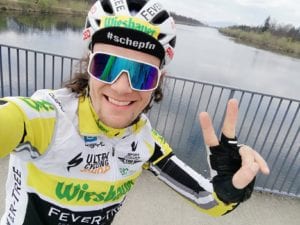 Have you completed the Tour Around Graz and have feedback (suggestions for improvement, criticism, suggestions) for us? Then just tell us, we want to create a tour for the future that should inspire all cycling fans! Please send us an email at [email protected].
Of course, we are always happy to receive photos and videos of you on your Tour Around Graz - just post on your channels under #letsgograz and #touraroundgraz!
Sports year fan Philip has already completed the tour (started on the main square) and not only gave us feedback, but also created the route on Garmin. His tip for all racing cyclists: "The cycle path along the Mur is a gravel road and is not so ideal for racing bikes. Therefore: Stay in Feldkirchen on the main road to Abtissendorf and then drive over the Austraße to the Mur power station Gössendorf - there the last 200 meters are also on gravel, but that is not that long. " We have drawn the alternative route in red on the map.
You can also download the GPX file via this link:
The Tour Around Graz is now also installed on the MapRun and can be followed. In the MapRun there are 60 points that you have to aim for / achieve. If you are in the vicinity of these points, the mobile phone vibrates or sounds a signal. If you have achieved all points, you have also made the Tour Around Graz.
The start and finish point was entered on the MapRun in Weinzödl. But you can easily start the tour anywhere and circumnavigate Graz. It is not necessary to aim for the points in the order 1 to 60.
Here you can get all information about the MapRun: