Get the StepsApp and move with us in the Graz Sports Year!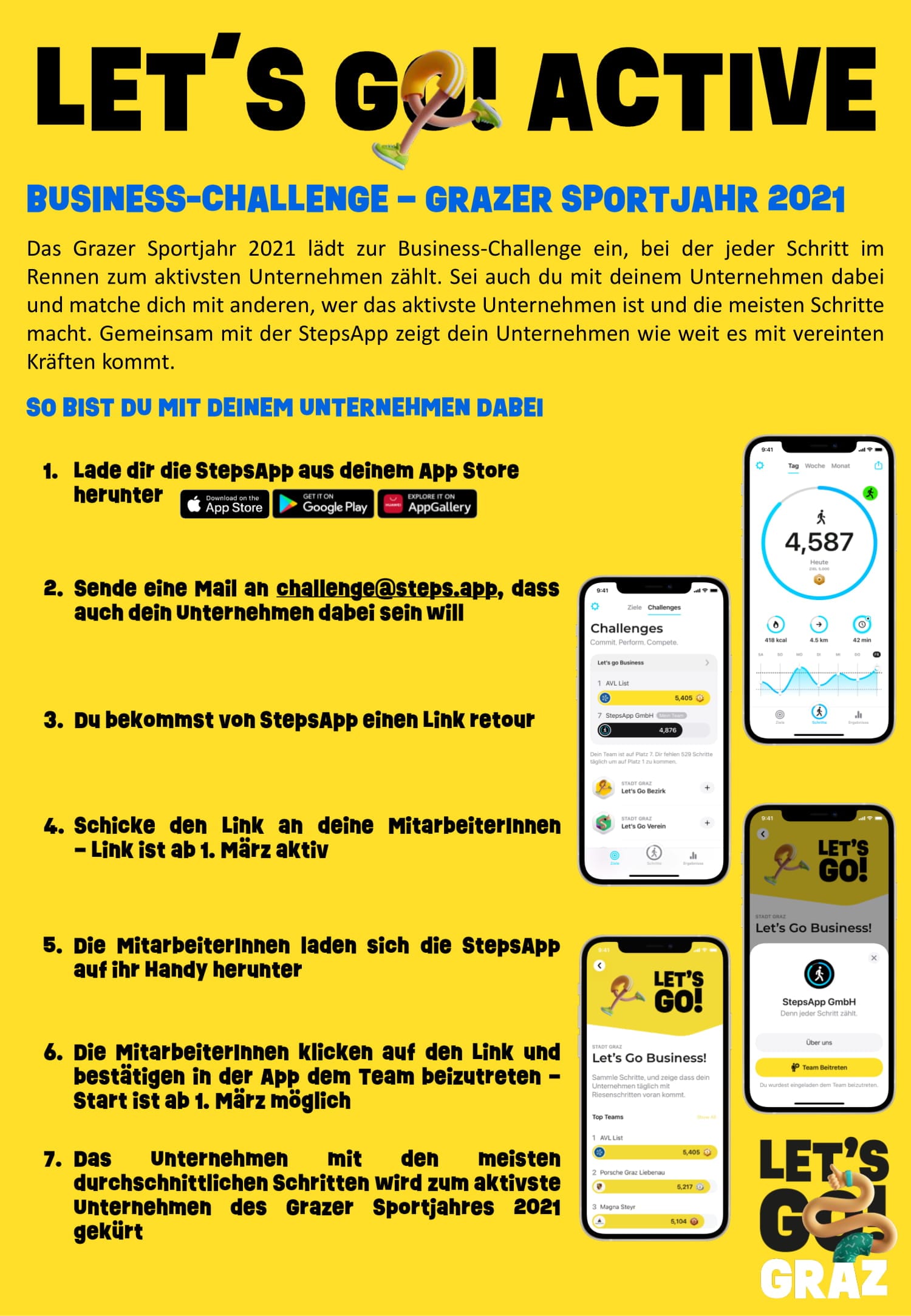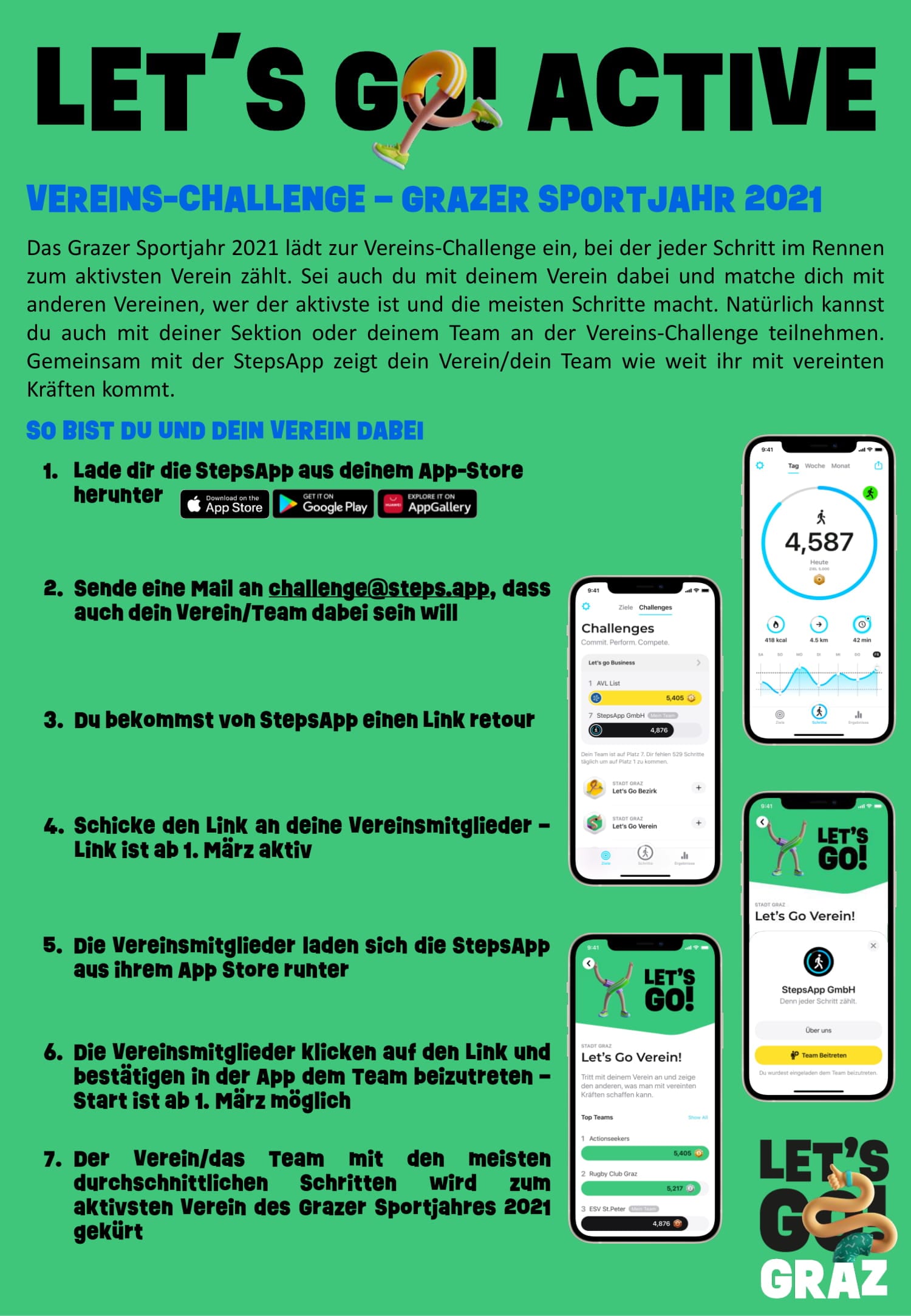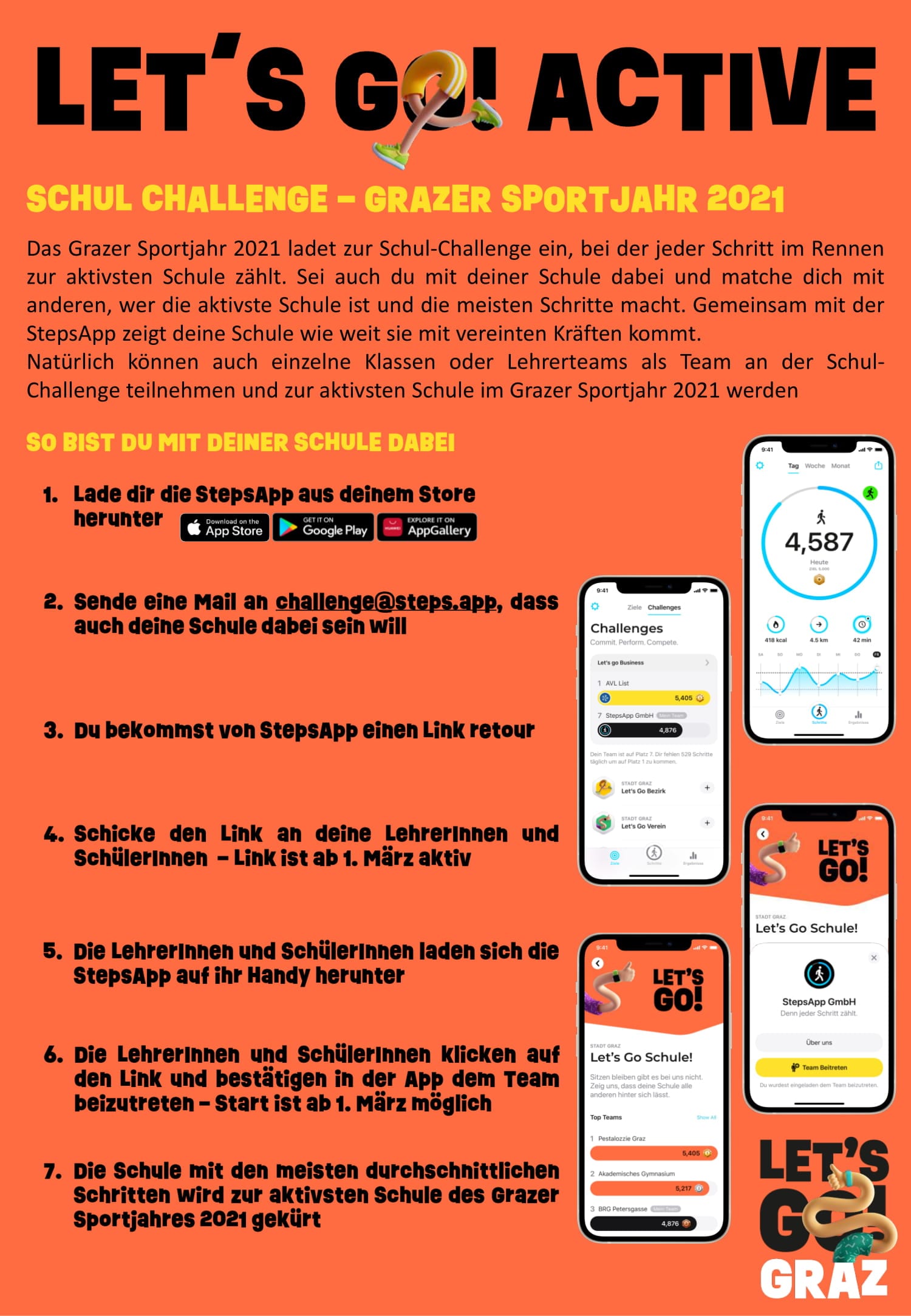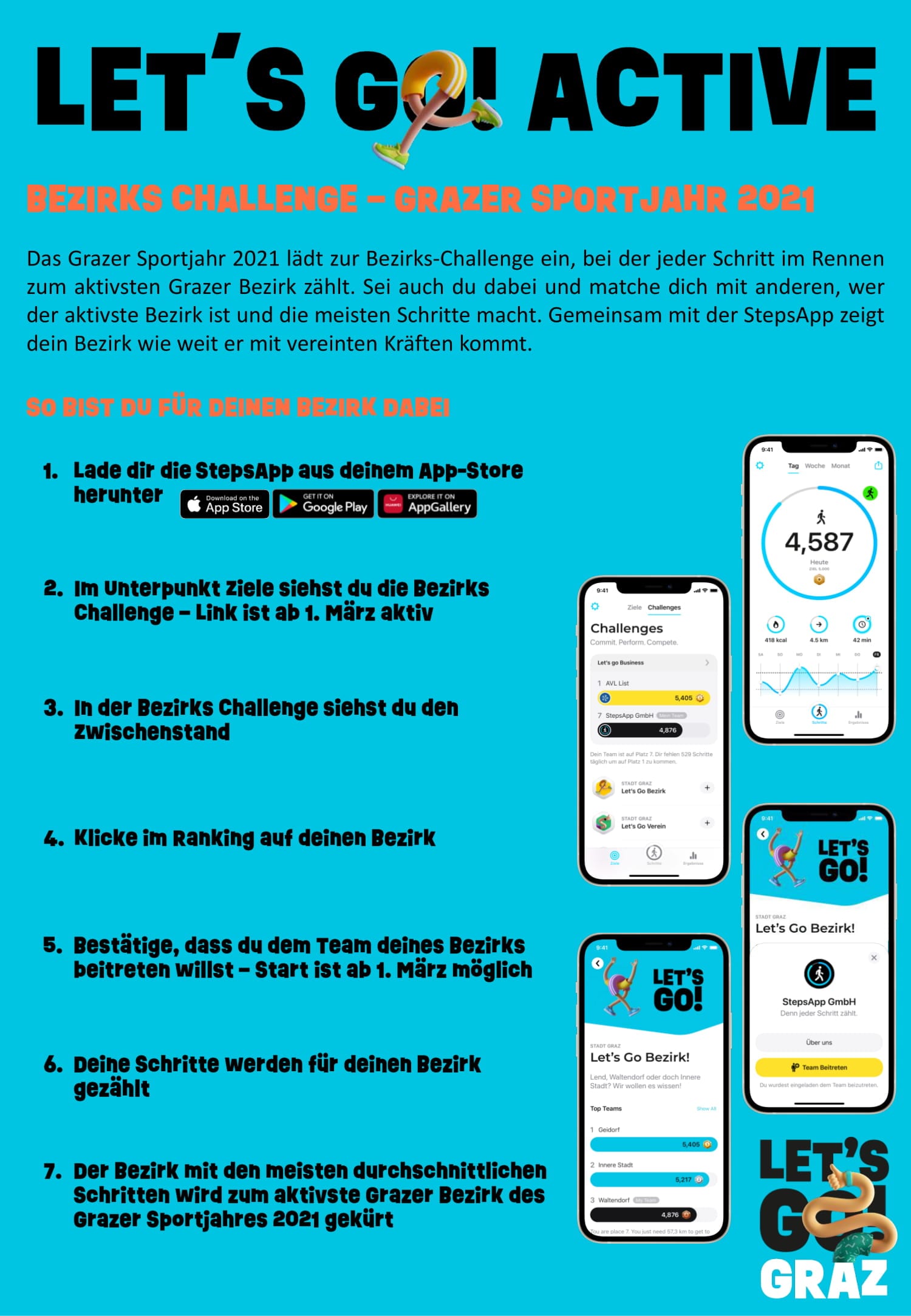 Optimized calculation and new features
It was clear from the start that there would be continuous improvements and optimizations in the Challenge during the sporting year 2021. The feedback from the many users has now prompted us to revise some aspects of the challenge and go into more detail. Here is an overview of what will be new from April:
Of course you can also win with the StepsApp!