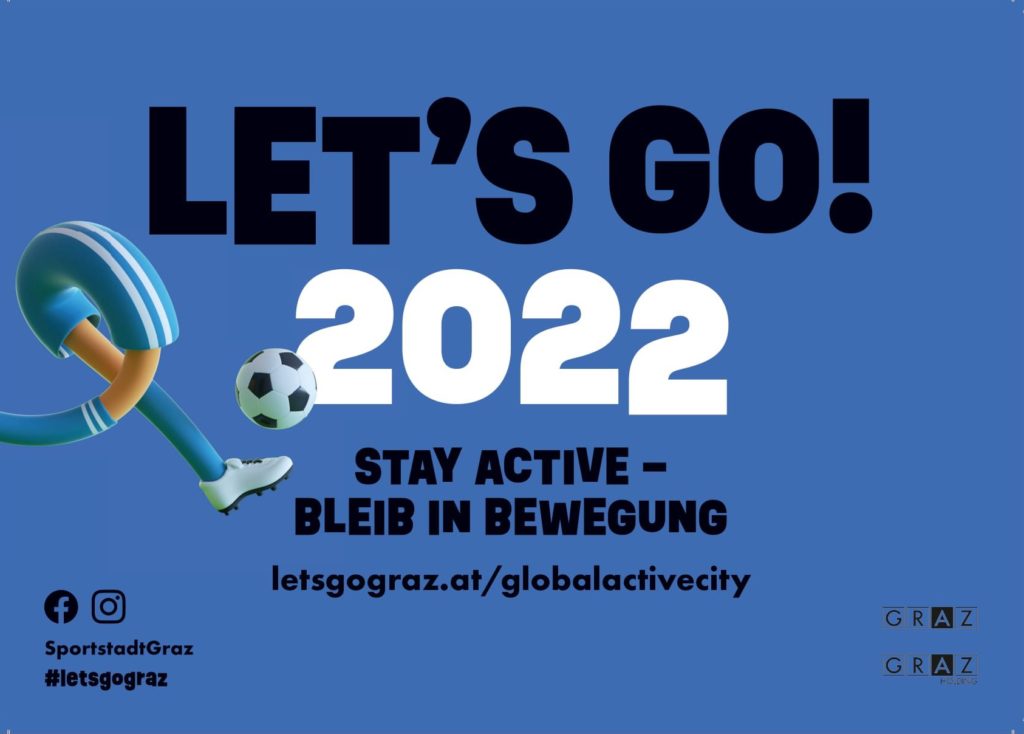 The sporting year was just the beginning: "Let's Go 2022 - we stay active"
Graz will join the "Global Active Cities" next year. Sports director Thomas Rajakovics explains what it is all about and what kind of society you are in.
The sporting year 2021 was the initial spark - now it's about keeping this fire of movement burning. To ensure this, Graz will probably join the association of "Global Active Cities" at the beginning of next year. We talked to Thomas Rajakovics, the head of the sports department, about it.
What is behind the "Global Active Cities"?
Thomas Rajakovics: "It is a network of cities that have set themselves the goal of supporting the well-being and health of their residents through various sporting initiatives. Municipalities such as Buenos Aires, Hamburg, Liverpool, Laibach or Lillehammer are already involved, with us, for example, Athens, Istanbul or Dakar are about to be admitted. "
What is the great advantage of being part of this network?
TR: "On the one hand, you can adopt ideas from the partner cities; on the other hand, Graz's voluntary commitment increases when other cities assess our concepts or even adopt them. It is a further step in the implementation of the sports strategy. We have also chosen this approach with respect to human rights, the fight against racism or the positioning as a world cultural heritage city. "
What does this mean for internal processes in the city?
TR: "We want to bundle the sports ideas from the youth, social, health and sports department and thus achieve cross-departmental synergies. The sporting year has shown that there are numerous great sporting initiatives that dock on these four areas. The common goal is to convince the people of Graz that their quality of life increases significantly through exercise. "
Do you expect that sport will also play an important role in the program of the new city government?
TR: "I assume that popular sport and thus the common good, but also competitive sport is important to all parties and that the fact that Sports Councilor Kurt Hohensinner is not a member of the KP-Greens-SP coalition will have no impact."