Book presentation "City in Motion": The new standard work on Graz sports history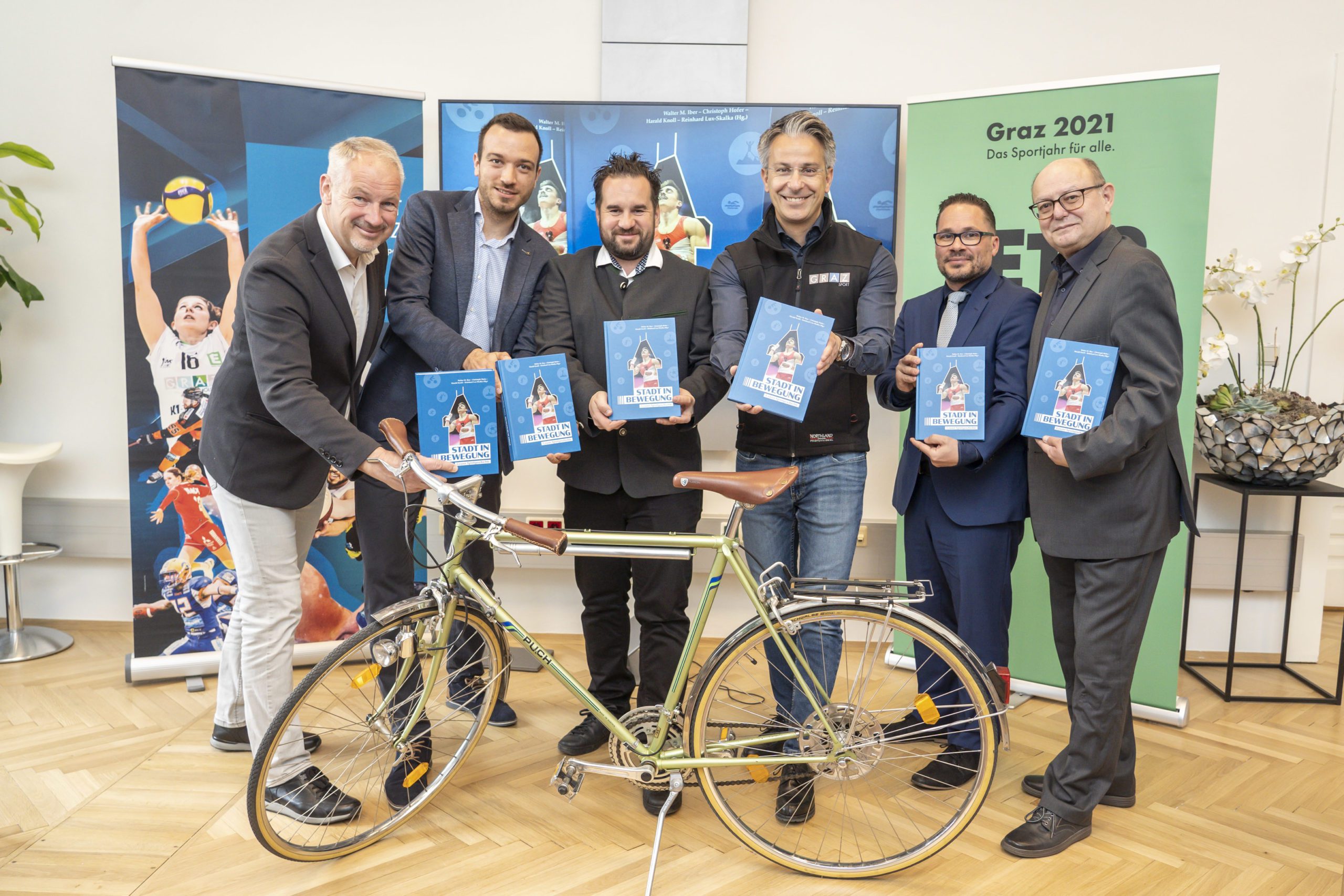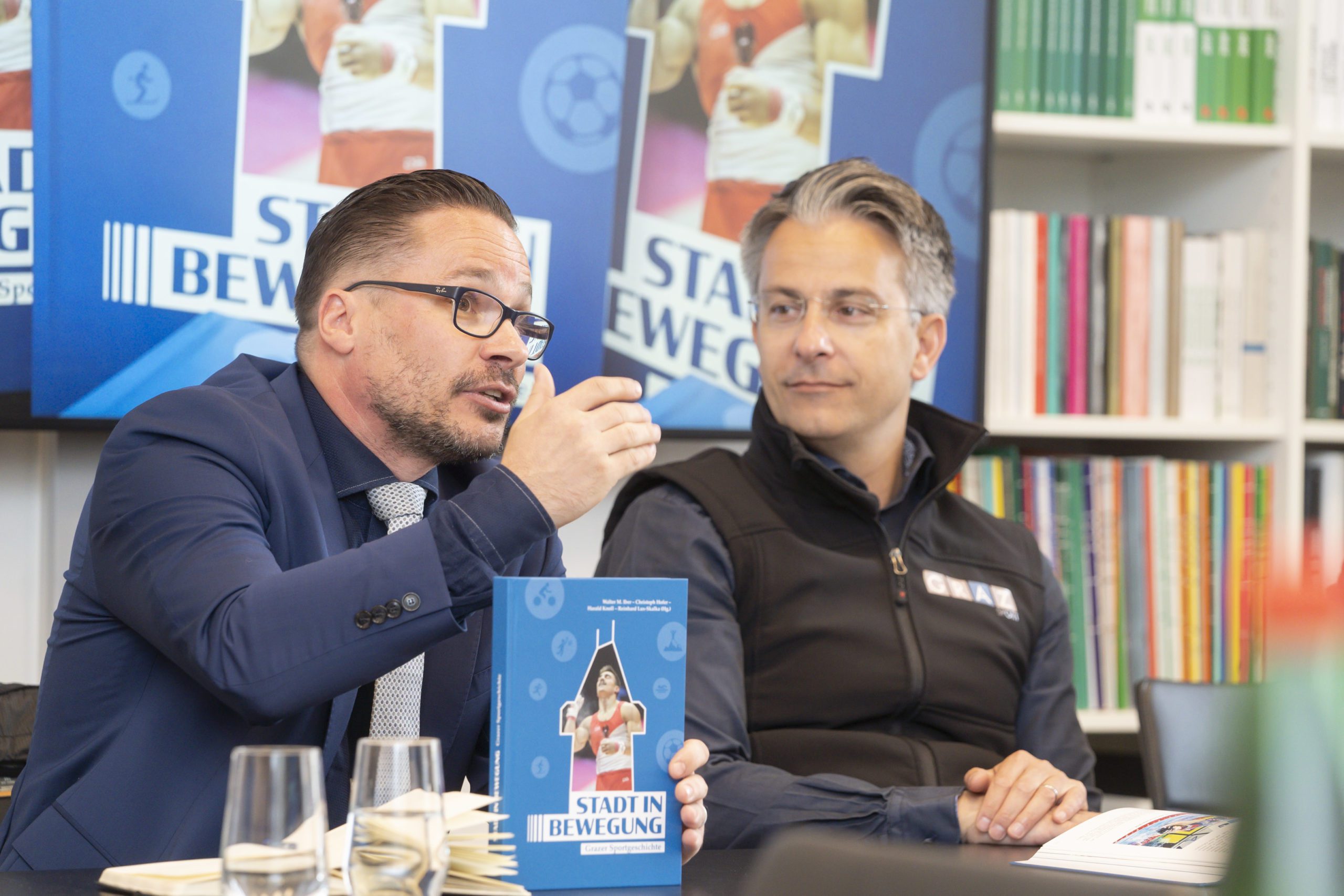 Where does the name Ball come from for our dance events?
How long have you been playing handball indoors?
Who was the first Graz Olympic champion?
Is there a Graz snowboard world champion?
Where did Arnold Schwarzenegger start his training?
What about sports and politics or ideology in Graz?
All this and much more is answered in the large Graz sports history book "City in Motion", which the Ludwig Boltzmann Institute has compiled on behalf of the sports department as part of the Graz sports year 2021. On 280 pages you will find everything you need to know about the history of sports in Graz, presented in a way that is easy to read but scientifically sound. Walter Iber, Christoph Hofer, Harald Knoll and Reinhard Lux-Skalka have developed this new historical standard work for Graz with a team of experts.
The first edition with 1.000 copies is not available in stores, but exclusively for athletes, officials, and sports enthusiasts in Graz in the sports office, against a donation for sports operations for Ukrainian refugees in Graz.
Sports Councilor Kurt Hohensinner: "City in Motion is a history book full of highlights and exciting anecdotes - because the sports city of Graz is always on the move. But sport - and this book shows that perfectly - is much more than just exercise and physical fitness. Sport has a deep societal and socially integrative value. After the successful sports year 2021, we want to write another chapter in the history of sports in Graz: As a logical consequence of this year and in implementation of the sports strategy 2030, we will join the international city network "Global Active Cites" and thus make sport even more part of our city philosophy anchor."
Co-editor Walter Iber, University of Graz/Ludwig Boltzmann Institute: "As publishers, it was important for us to bridge the gap between content and present both the tradition and the topicality of sports in Graz in an appropriate form. The book cover may be symbolic of this effort: It shows Vinzenz Höck Turner of the traditional ATG Vice World Champion 2020 on the rings and overall World Cup winner 2021 - a real Graz figurehead. Many people have supported us in the creation of the book or contributed to its creation. Above all, I would like to thank the numerous guest authors, contemporary witnesses and those who provided us with photos. The book commemorates those who laid the foundation for the sports city of Graz over the past hundred years or even beyond. But it is also proof that Graz can rightly call itself a sports city."
Sports Director Thomas Rajakovics: "The historical review of sport in Graz in this book has shed great light on the development of the variety of sports on offer. Ultimately, one can also read from this the order not to let up and the sports department would like to fulfill this together with the sports clubs and the many spontaneous movement initiatives that arise again and again and make new things known. Because in retrospect, but also looking ahead, Graz can rightly call itself a sports city."